「UTOPIA #1」
Oct 26.2013
Open studio of Exchange AIR program in Bamboo Curtain Studio Taipei
This work is the first one of series about "UTOPIA"

2013年10月26日
アーティストインレジデンスプログラムでのオープンスタジオ
@竹圍工作室 台北
UTOPIA
Utopia was born when we called it "Nature"
Ideal paradise.
That is the convenient nature for us.
Ironically, some evacuation zone in Fukushima has been recovered rich nature after the Tohoku Earthquake.
Nature is extremely cruel and beautiful.
烏托邦
一開始,是一個名為大自然的地方
理想國
是人類想要建立一個想像的自然
然而,地震過後的福島,那些遠離人類的隔離區,已經重新被自然接手
自然,如此殘酷,如此美麗
ユートピア
私たちがそれを自然と名付けた時ユートピアが誕生した
理想の楽園
それは私たちにとって都合のいい自然
東北大震災の後、皮肉にも福島の避難区域では豊かな自然が戻りつつあります
自然はおそろしく同時に限りなく美しいのです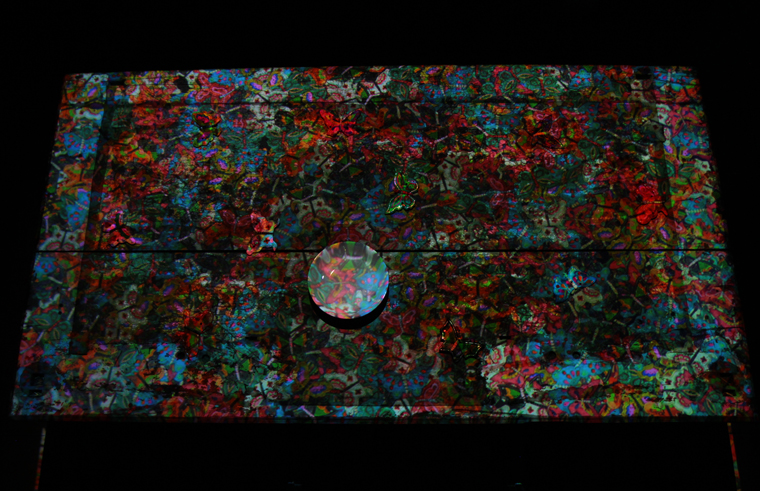 This time, I use decoration of the butterfly for child with my work.
However,i heard it is replaced with more global character like Hello Kitty or Doraemon these days.
This story starts shaking my identity up.
It is shown how bias has started my consciousness.
In the generations in Japan like me who do not require God is unstable.
I am trying to produce the fable of the old and new present age based on nature.
My work does not carry out a certain answer or solution.
Is the globalization based on capitalism really good thing in urban areas?
what is really valuable and is it valueless for our future?
I will contenue to ask.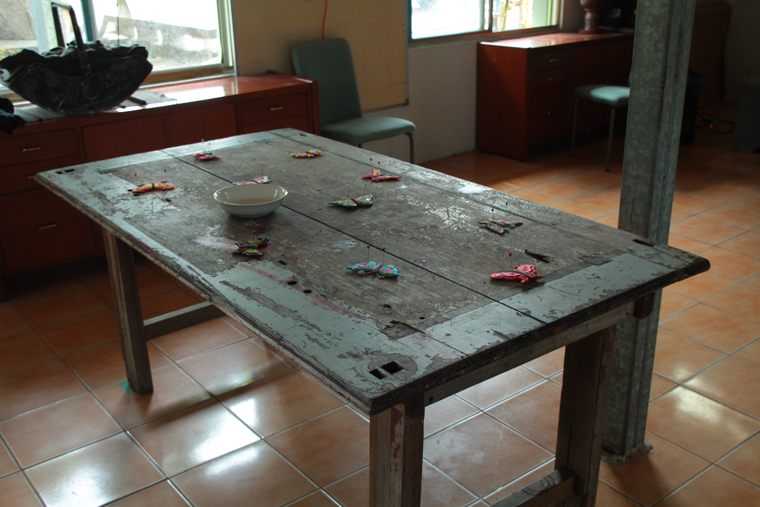 日中は静かな時間が流れるダイニングスペース。風雨にさらされ古びたテーブル。天板は別の用途のものを代用したようだ。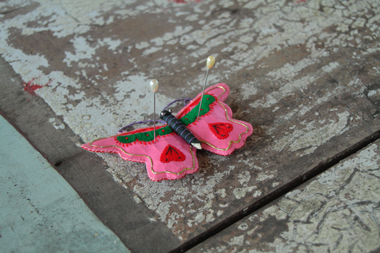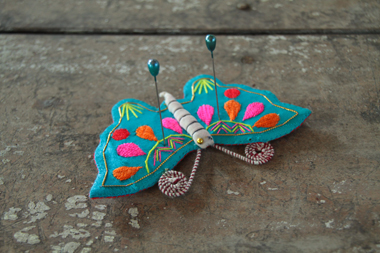 固固定され動けない蝶、子供に与える吊り飾り。今では少しオールドファッションだと言っていた。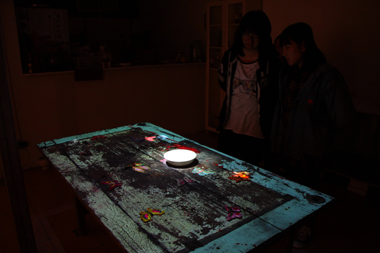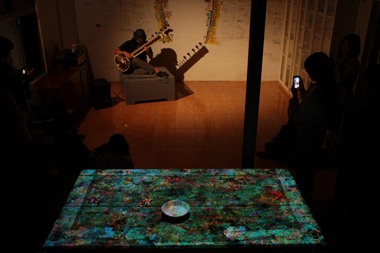 オープンスタジオは日没後アーティストトークの後行われた。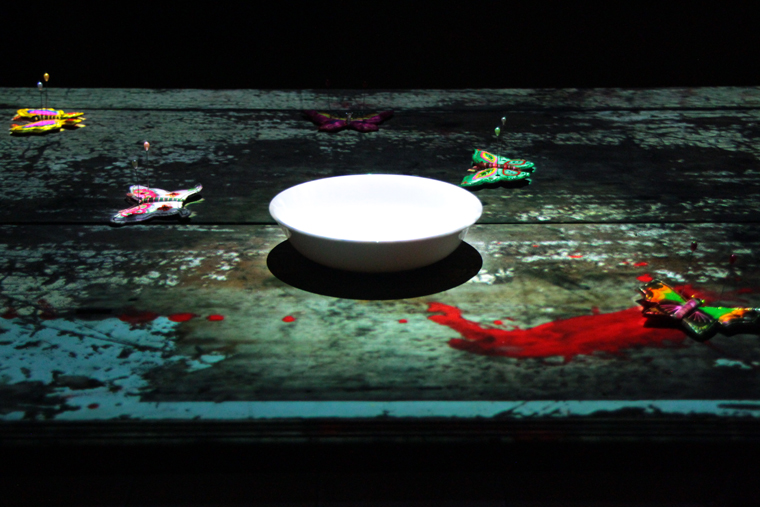 静止した蝶が羽ばたき出す。けれども鑑賞者はそれを眺めるだけである。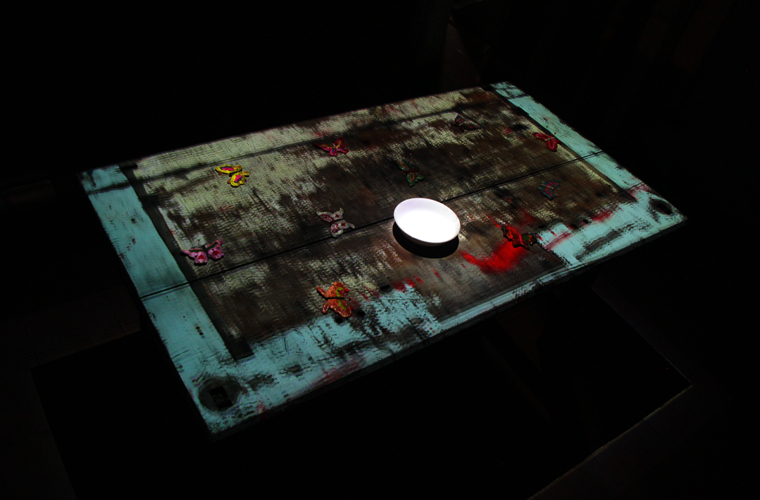 支えているテーブルそのものが揺さぶられる。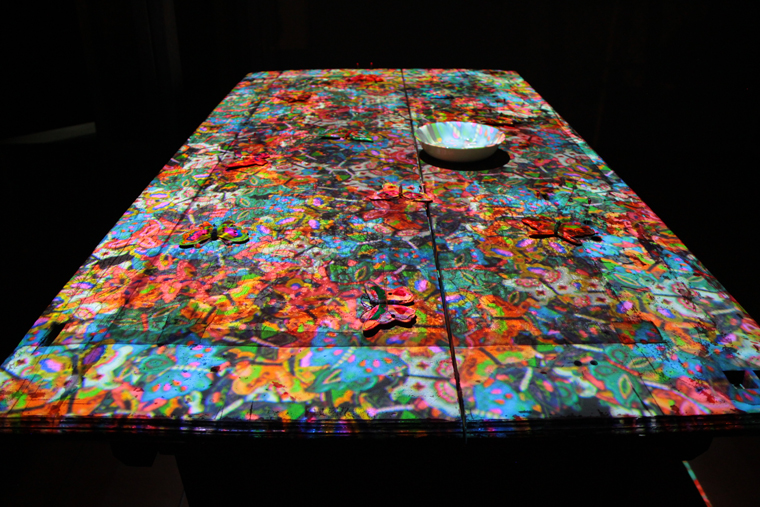 毒々しくも美しい蝶たちによって埋め直される。
External Links
Bamboo Curtain Studio (BCS)Taipei
Sapporo Artist in Residence (S-AIR) SAPPORO
Special Thanks to

MOCA Taipei